ABOUT
---
The Swedish-American Life Science Summit
The Swedish-American Life Science Summit (SALSS) is a by-invitation-only conference bringing together some of the most renowned Life Science executives, scientists, entrepreneurs and investors. The aim is to build strategic and collaborative relationships between academia, industry and fundings, thus enhancing Life Science business. The traditional event, held annually during three days in late August in Stockholm, presents an intense and exclusive program featuring insights from top-notch speakers, high-level panel discussions, a limited number of presentations by successful and promising companies, as well as a small and thoughtfully matched exhibit of specially selected start-up companies operating within Life Science. The Summit offers plenty of opportunity to one-to-one meetings and networking. Specifically, we encourage our participants to take part in the exclusive off-program social events, implying unique advantages to build sustainable relationships and long-term friendships. "SALSS DC" is a special edition of our traditional event in Stockholm. The format is a shortened version, with some modifications and news. The purpose and target audience are partly different. SALSS DC is more explicitly dedicated to exporting and exposing Swedish companies towards US fundings and strategic partners, including the FDA, in close collaboration with The Embassy of Sweden to the US. Also, more longterm relation building and diplomacy are of course on the agenda. SALSS was founded in 2005 as an initiative to increase the level of cross-border business between one of the largest market in the world, the United States, and one of the most important Life Science industry centers in Europe, Sweden. Over the years the Summit has taken on an increasingly global nature, making it a true reflection of the Life Science industry today. It is our hope and ambition that SALSS will continue serving to strengthen Life Science entrepreneurship, partnership and friendship. Another important aspect of SALSS is the emphasis on women in the industry. Over the last years, the group of SALSS Women has grown remarkably. The summit continues to feature top-tier women in life science throughout our programs, and also at other events addressing our global network.
---
Chairman & Founder
Barbro C. Ehnbom is the founder of the Swedish-American Life Science Summit. She combines a long experience in the US pharmaceutical industry and Wall Street with today's financial services within the field of Life Science in both countries.

Barbro has been a pioneer in the Life Science industry throughout her entire career. She was one of the first female executives in several US pharmaceutical companies, a top analyst in Wall Street, followed by many years of investment banking. Thanks to her long time board membership of the Swedish-American Chamber of Commerce and Chairman Emeritus of the Swedish Economist Group in New York, she has over 30 years of experience in organizing events between Sweden and the U.S., not only in the commercial field but also in academics, music, the arts and social entrepreneurship. More over, Barbro is deeply committed to promoting women in business, both through scholarships and networking.

"When you put the right business people together and they become friends, they will end up doing business together."
(Barbro C. Ehnbom)

---
Senior Advisory Board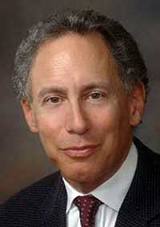 Senior Advisor
Dr. Robert Langer, David H. Koch Institute Professor, MIT. Professor Langer has written over 1,250 articles and he also holds nearly 1,050 patents worldwide. Dr. Langer´s patents have been licensed or sublicensed to over 250 pharmaceutical, chemical, biotechnology and medical device companies. Furthermore, Dr. Langer is the most cited engineer in history. He served as a member of the United States Food and Drug Administration´s SCIENCE Board, the FDA´s highest advisory board, from 1995 to 2002, and as its Chairman from 1999 to2002. Dr. Langer has received over 220 major awards and is one of seven individuals to have received both the United States National Medal of Science (2006) and the United States National Medal of Technology and Innovation (2011). He also received the 2002 Charles Stark Draper Prize, considered the equivalent of the Nobel Prize forengineers, the 2008 Millennium Prize, the world´s largest technology prize, the 2012 Priestley Medal, the highest award of the American Chemical Society, the 2013 Wolf Prize in Chemistry, the 2014 Breakthrough Prize in Life Sciences and the 2014 Kyoto Prize. He is the also the only engineer ever to receive the Gairdner Foundation International Award.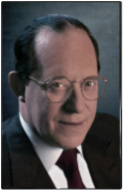 Senior Advisor
Dr. William A. Haseltine, PhD, is Chairman of Haseltine Global Health, LLC, a virtual pharmaceutical company dedicated to developing new and more efficient means to develop new life saving drugs and medical devices. He is also President of the Haseltine Foundation for Medical Sciences and the Arts, a foundation that supports access to high quality health for the poor and middle class of developing countries and that also fosters a dialog between sciences and the arts. He is an Adjunct Professor at The Scripps Institute for Medical Research. Dr. Haseltine has an active career in both Science and Business. He was a professor at Harvard Medical School from 1976-1993 where he was the chair of two academic research departments. He is well known for his pioneering work on cancer and HIV/AIDS. He is the Founder of Human Genome Sciences, Inc and served as the Chairman and CEO of the Company until 2004. He is also the founder of seven other successful biotechnology companies. He serves as an adv isor to CMEA, a venture capital company, and to several biotechnology and pharmaceutical companies.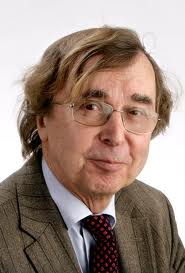 Senior Advisor
Dr. Hans Wigzell, M.D., Ph.D., is Professor emeritus in Immunology at the Department of Microbiology, Tumour and Cell Biology at Karolinska Institutet since 2005. He is Chairman of Karolinska Development AB and board member of Swedish Orphan Biovitrum and a member of the Royal Swedish Academy of Sciences and the Royal Swedish Academy of Engineering Sciences. Dr. Wigzell was the President of Karolinska Institutet 1995-2003. From 1986 to 1991 he was head of first the National Bacteriological Laboratory and then its successor Swedish Institute for Infectious Disease Control. He is a member of the Board of the Karolinska Development AB (Chairman), RaySearch AB, Humabs, Intercell AG and AVIBiopharma as well as Chairman of Stockholm School of Entrepreneurship.

Senior Advisor
Dr. Mathias Uhl&eacuten, professor at the Royal Institute of Technology, Stockholm, Sweden, received his PhD in chemistry at the Royal Institute of Technology (KTH). After a postdoctoral period at the EMBL in Heidelberg, Germany, he became professor in microbiology at KTH in 1998. His research is focused on protein science, antibody engineering and precision medicine and range from basic research in human and microbial biology to more applied research, including clinical applications in cancer, infectious diseases, cardiovascular diseases, autoimmune diseases and neurobiology. The research has resulted in more than 550 publications with a current h-index of 101 (Google Scholar). Dr. Uhl&eacuten was the first to describe the use of affinity tags for purification of proteins, a principle now widely used in bioscience. His group described a new strategy for DNA analysis called Pyrosequencing, a method that was further developed by a US company (454/Roche) into the first of a new generation of next generation sequencing methods. His group also developed a new affinity reagent called Affibodies, based on combinatorial principles and developed alkali-stable variations of protein A, now commercially available for purification of antibodies (MabSelectSure). In the early 2000, his group started an international effort, with groups in Sweden, India, China and South Korea, for the creation of a Human Protein Atlas with the aim to systematically map the human proteome with antibodies (www.proteinatlas.org). He is member of the National Academy of Engineering (NAE) in USA, the Royal Swedish Academy of Science (KVA), the Swedish Academy of Engineering Science (IVA) and the European Molecular Biology Organization (EMBO). He is the President of the European Federation of Biotechnology and he is chairing both the Scientific Advisory Board of the UniProt consortium and the International Working Group for Antibody Validation (IWGAV). From 2010-2015, he was the founding Director of the Science for Life Laboratory (SciLifelab) which is a national center for molecular bioscience (www.scilifelab.se). He has received numerous awards, including the Göran Gustavsson prize, the Gold Medal of the Royal Swedish Academy of Engineering Sciences, the Akzo Noble Award, the HUPO Distinguished Award, the KTH Great Prize, the ABRF award, the Scheele prize and H.M. the King´s Medal with the ribbon of the Order of Seraphim.

Senior Advisor
Mr. Mohammed Homman, Founder & CEO, Vironova Mohammed Homman is the quintessential entrepreneur who in 2005 turned results from his graduate research in virology at the Karolinska Institute into a fully operable company, Vironova AB, in just a few years. In 2006 he was honored with the Innovator of the Year award, by ALMI Stockholm. Mohammed holds a Masters degree in Chemistry and Vironova AB has grown (now to 65 employees) out of his passion for developing new ways to treat viral diseases. Mohammed has many times been recognized for his entrepreneurial and social skills. He received the Leader of Tomorrow Youth Award at the International Achievement Summit May 2003 in Washington DC. Most recently, in 2016 Mohammed received an award from the King of Sweden for remarkable entrepreneurial achievements. Mohammed has gone on to start several companies in antiviral drug development and particle characterization and continues to work on improving treatment of virus diseases on many fronts.

Senior Advisor
Mr. Richard Serbin, is the Founder and CEO of Seaweed Biotechnology. Mr. Serbin was also the Founder of the Life Science Advisors, Co-Founder of Optigenex and Radius Scientific and serves as a onsultant to Fruitura BioSciences and to the Brazilian Healthcare Industry. Mr. Serbin was Chairman of the New Jersey Bar Association- Food and Drug Law Section. He served on the Board of Directors for the Mountainside Hospital and taught as an Adjunct Professor at Rutgers College of Pharmacy. He also was founder of the Food and Drug Law program at Seton Hall Law School. Mr. Serbin is a Lawyer and a Pharmacist and has held positions as FDA Counsel at Schering- Plough, Revlon and Johnson & Johnson. Mr. Serbin has worked closely with Ms. Ehnbom over the last years.

Senior Advisor
Dr. Charles F. Ferris, is the Founder and President of Strategic Science LLC, a consulting company specializing in biosciences and related technology, business management and economic development. He holds a Ph.D. in physiology and an M.B.A. Dr. Ferris was the Biosciences Program Director for the former State of Colorado´s science and technology innovation institute. His scientific and physiological background has provided experiences in cell biology, military trauma, molecular and immunological diagnostics, and wellness through exercise physiology and science, and the physiological aspects of behavioral modification. His professional experience has resulted in significant relationships with many academic, scientific, tech policy and business opinion leaders. Mr. Ferris serves as Special Scientific Advisor to the Chairman.

Senior Advisor
Mr. Peter Utterström, has more than thirty years of experience in international law and business. Mr. Utterström has been with Arthur Andersen as a tax manager with a focus on international tax and corporate finance, as partner of the Delphi Law firm 1993 to 2012 of which managing partner 1998 to 2003. He built Delphi´s Life Science Group to one of the leading Life Science groups in Sweden. Mr. Utterström served as a director and officer of the World Services Group (WSG) between 2006 and 2011 including one year as Chairman and one year as Chairman Emeritus. Mr. Utterström is a member of the Swedish Bar Association, New York State Bar Association (NYSBA), the International Bar Association (IBA) and International Fiscal Association (IFA) and a co-chair of the Swedish Chapter of NYSBA. Mr. Utterström serves as SALSS Legal Counsel.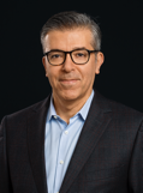 Venture Partner, HealthCap
Dr. Eugen Steiner, has over 30 years executive management experience as CEO or executive chairman in development stage life-science companies. As a venture partner of HealthCap, a leading European healthcare venture capital fund, he has since 1997 successfully organized and managed several start-up teams in companies which have been financed in part by HealthCap and has led financing efforts in these, which have succeeded in raising in total of over 500 million SEK from Swedish, European and US investors, enabling those companies to execute their strategies and to grow. Dr. Steiner is on the board of several public and private life-science companies as well as of the Stockholm School of Entrepreneurship. Until 1987, Dr. Steiner practiced medicine and was active in pharmacological research at the Karolinska Hospital, Sweden. Dr. Steiner received his medical degree from Karolinska Institute, and earned a Ph.D. in Clinical Pharmacology.
---
Executive Team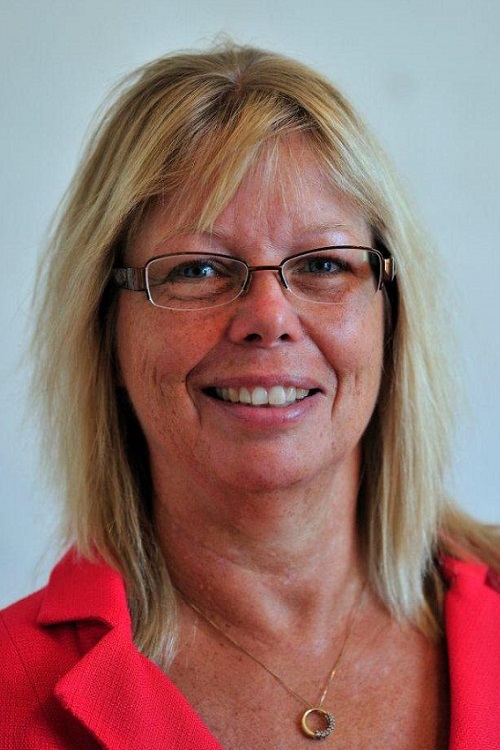 Program Director
Lena Tibell is Founder & Managing Partner of Tibell SL, a consultancy firm within Life Science Business Management. She has over 30 years? experience of International Biotech & Medical Device industry plus 7 years in Medical research and Drug analysis. Lena has been working with international suppliers as a consultant, business manager and marketing manager at multinational companies as well as startups. Before becoming a consultant, Lena spent 13 years with Pharmacia Biotech (now GE Healthcare) and Gibeck-Hudson RCI (now Teleflex) in different executive management positions.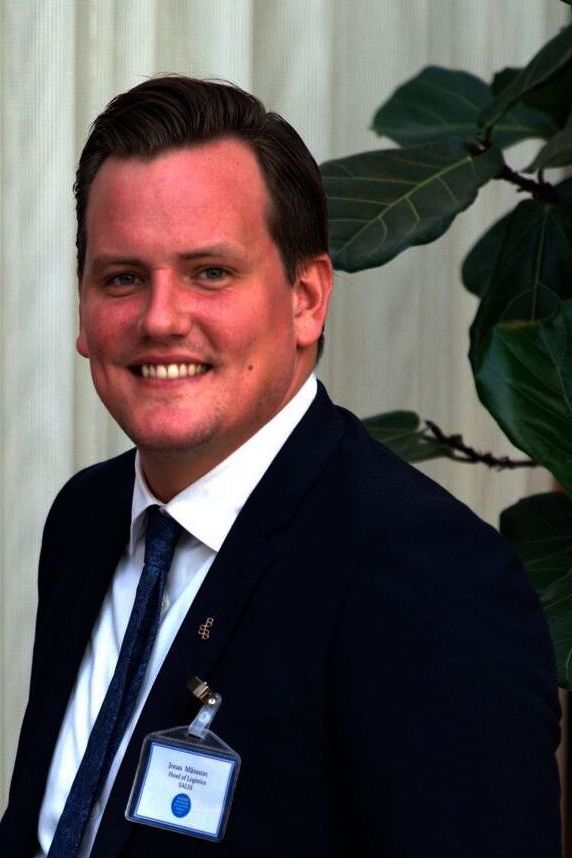 Vice President, Logistics
Jonas Månsson has more than ten years experience in general management, events and theatre, working in Sweden and abroad. Managing the original replica production of the Phantom of the Opera in Stockholm 2016-2017, Jonas became part of a select group of Swedish stage professionals to have managed an international production of this size. Outside of SALSS, Jonas is currently pursuing a degree in Psychology and behavioural science at the Linnaeus University. Jonas has been a part of the SALSS family since 2011, and is one of our most experienced team members.